EXCITING PLACES TO VISIT FOR CHRISTMAS IN AUSTIN
Austin is a home to the most beautiful and serene attractions in the state of Texas. According to the visitor's bureau organization, over 19.7 million people visit Austin yearly. Austin has got a lot of great parks, rivers, biking places, good food, great music. This city also has got a highly educated workforce, thanks to the University of Texas, other institutes and colleges.
Now let us talk about the beautiful places where we can visit, or for that matter, spend our vacations during Christmas holidays.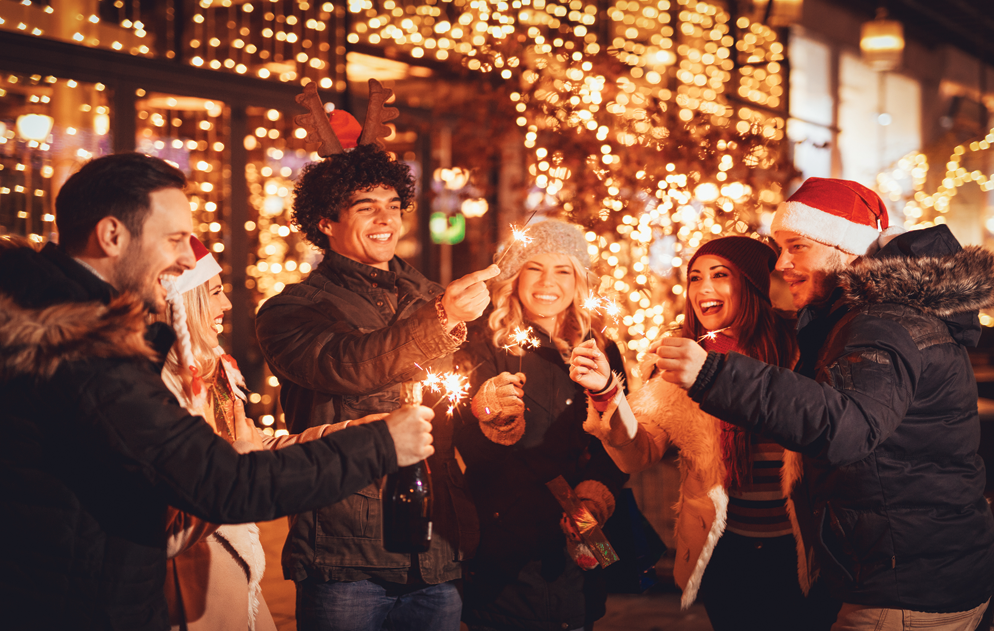 #ICE – SKATING IN WHOLE FOOD MARKET
There are endless things to do in Austin for Christmas, but ice – skating is something that is considered as the best thing.
This is an interesting sport that people love to watch, but the whole food market gives you a chance to participate. And not only, this but you can actually skate through the food market and try some mouthwatering food.
Texas does not get to experience much snowfall; so, the whole food market is constructed on the rooftop, which collects and you can enjoy friends and family.
It starts from late November and stays till mid-January, you can book your tickets for $15 at the door or $12 with a reservation in advance, and skate rental is included in the cost.
# MAKE YOUR OWN GINGERBREAD HOUSE AT THINKERY MUSEUM
Everybody has little ones at home, so this is definitely the best place for them. You can bring your kids here and make your gingerbread house cake. The yearly workshops take place and you can also enroll yourself in that.
This museum even customizes the gingerbread tool kit according to the age and skill level. You can simply work together or split up into teams and see whose house comes out on top!
Whichever option you choose, you'll get delicious fresh gingerbread from the special bakery with a lot of varieties of candies filled with icing to bring everything together.
You can also learn about features interactive sessions, hands-on arts and science exhibitions.
Tickets cost, $5 for children and adult's tickets would cost $14, this price includes the access to the museum as well as the hour-long gingerbread workshop.
#TRAIL OF LIGHTS
This place is the best place which can be witnessed by the fitness enthusiasts. The running trail is filled with lights and the race will be conducted. This is place where you can work off all the cookies and cocoa by running. The yearly Trail of Lights is for 2.1 miles through Zilker Park. The starting point is at the Zilker Tree which is heading around the dazzling displays of the beautiful Trail of Lights.
In the end, the runners will be welcomed by live music and dancing, a festive Ferris wheel and carousel, and the mouthwatering Austin food trucks that are a must-have at any event.
#SKYLINE WATCHING AT ZILKER PARK
The Christmas tree is 155 feet over the joggers and loungers of Zilker Park, this iconic Christmas tree is lit at the end of November to show all Austin people that the holiday season has officially begun.
But it's more than just a flashy decoration. The Zilker Tree is actually a moonlight tower, it is a revolutionary form of street lighting that allowed residents to stay safely out after the sun had set.
Austin is now home to the only remaining moonlight towers in the world.
During the holidays, 39 strings of colorful lights extend from all sides of the tower, and when seen from a distance, the tree looks like a stunning skyscraper making the city look more amazing.
No Christmas in Austin would be complete without the Zilker Tree! So, join us with your friends and family.
#HOT CHOCOLATE AT MOZART'S COFFEE HOUSE
Mozart's is a place loved by all the local people of Austin as it hosts one of the most popular Christmas activities in Austin.
Their outdoor patio, near the lake is a prime spot not only for dining but also for viewing their annual lights show.
You'll be amazed by the live music and the Christmas decorations dance along.
Just book a table in advance, then stop by anytime in the evening between mid-November and the first week of January 2022, to enjoy the show.
The reservation charge starts at $10 for a 1-hour time slot, but you can also add some delicious food and drink package to take your viewing to the next level.
Last but not the least, you can buy hot chocolate and coffee in offer price, with fresh-baked brownies and cookies. Are you drooling yet? If yes then book it today!
#ARTISAN GOODS AT ARMADILLO CHRISTMAS MARKET
The Armadillo Bazaar is a true Austin Christmas classic and one of the most famous places of all times.
Visitors can look upon rows of ultra-cozy, decked-out stalls to find the perfect treasures to take home to friends and family, grooving to local musicians all the way.
In fact, it's an Armadillo tradition to dance in the area while shopping for gorgeous paintings and other homemade goodies, all of which support independent artists and small businesses in the area.
This Christmas event will take place on December 24-December, 2021 at Palmer Events Center.
#TRAIL OF ARTIFICIAL LIGHT STARS
This trail of lights is covered with 2 million lights, almost 100 trees, and over 70 other lighted mazes at Zilker Park.
The Trail of Lights is one of the city's longest-running yearly traditions and has been there for several accolades over the years. This place comes under the top 10 places in the USA.
On its 57th anniversary, the Trail of Lights will be drive-through only, you can even tune in on your car radio to listen to holiday hits and a bit of the history of the event taking place in Austin.
For those who want something to munch on the way, must buy delicious food from the food trucks parked around the grounds.
The event opens in December and runs until the first week of January, but the exact dates are tentative to this point.
Every year, Austin becomes a real winter wonderland with an ice-skating ring, gingerbread houses, and holiday vacation spot for the entire family.
If you're looking for a delightful place in Texas to spend your holidays, then you should definitely visit Austin in Christmas, this place will give you an excellent experience about the festival, and if you are worried about travelling through the busy roads, then AUSTIN LIMO SERVICE is here for you.
The dazzling lights, holiday songs, and activities are just a few of the things that make Christmas the most wonderful time of the year. Have you begun planning your trip to Austin yet? If not then, plan it today.
Happy vacations!!