15 Best Wedding Places in Austin
The process of planning your Austin wedding is a pleasant one that includes a slew of exciting choices, the most important of which will undoubtedly be the location. Because the city offers hundreds of gorgeous places that vary from traditional to unusual, you will be able to find something that suits your taste and style no matter what you are searching for. And once you have finished your research and decided the best destination, you can make a grand entry to your special day with the assistance of Austin Wedding limo service.  
The following list of the top 15 wedding venues that couples like will provide you with plenty of excellent ideas for your big day:
Vintage villas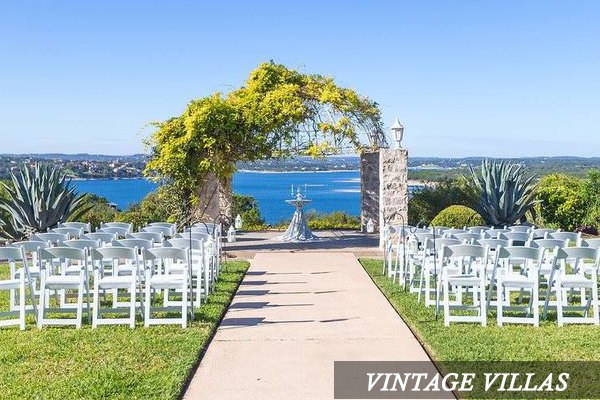 This beautiful, full-service waterfront wedding location provides breathtaking views of Lake Travis and a choice of two event rooms for you to select from during your wedding celebration. The inside event area includes floor-to-ceiling windows and views of Lake Travis. At the same time, the outside venue also features views of the lake and a lovely ambiance that is ideal for couples who want to have an outdoor wedding ceremony and reception.
This facility can host up to 300 people. Catering and bartending services are provided in-house, as well as overnight accommodations for you and your guests, as well as event planning, setup, and cleaning services in-house.
The Allan House
The Allan House is a mansion in the Scottish Highlands. This location is ideal for hosting romantic weddings and other special occasions. Initially constructed in 1883, this location provides couples with a perfect mix of contemporary elegance and Victorian charm.
Beautiful courtyards, parlors, verandas, and other features may be found throughout the venue. Couples may select from various indoor and outdoor venues to create the ideal setting for their wedding day celebration. The use of two private changing rooms for the wedding party, event rentals, beautiful outdoor lighting, assistance from an on-site manager and on-site security officer, a two-hour photo session, a one-hour ceremony rehearsal, and other services are available.
Chateau Bellevue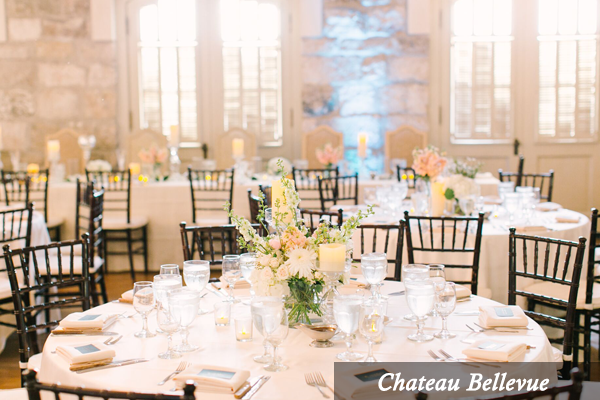 Beautiful French Romanesque arches, lush courtyard gardens, a ballroom, magnificent stained glass windows, elaborate hand-carved woodwork, and more can be found at this historic wedding venue, which opened its doors in 1874. There are various event venues to select from, including the Chateau Ballroom, the Evans Dining Room, and other options.
In addition to indoor and outdoor areas, such as porches and the courtyard, this facility can accommodate 150 people. Event rentals, the use of the bridal suite, in-house bartending and catering services, the use of a private dressing room for the wedding party, and other services are all available.
The Vineyard Chappel Lodge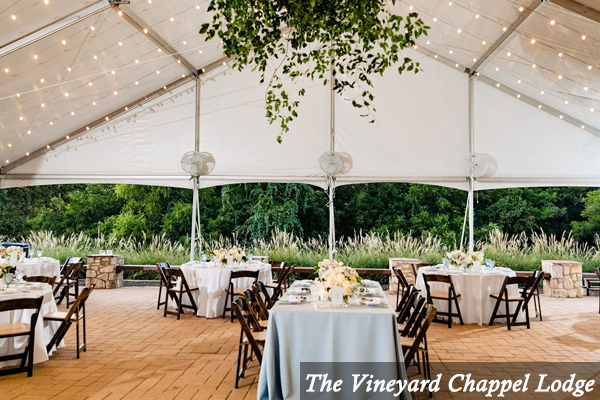 This vineyard wedding venue combines contemporary elegance with the allure of nature and the highest level of customer service to create an authentic one-of-a-kind setting for your special day to remember. The site, spread out across 53 acres, is home to wildflower meadows, Texas live oaks, and stunning masonry construction. The vineyard is California-inspired and promises to be a breathtaking setting for your special day in the vineyard.
The use of an in-house event planner, event rentals, setup and cleaning, get-ready rooms for the wedding party and the couple, audio visual equipment, overnight accommodations for up to 28 guests, and other services are available at an additional cost. Pets are welcome at the venue, so you won't have to be concerned about your furry best friend missing out on your special day.
Pecan Springs Ranch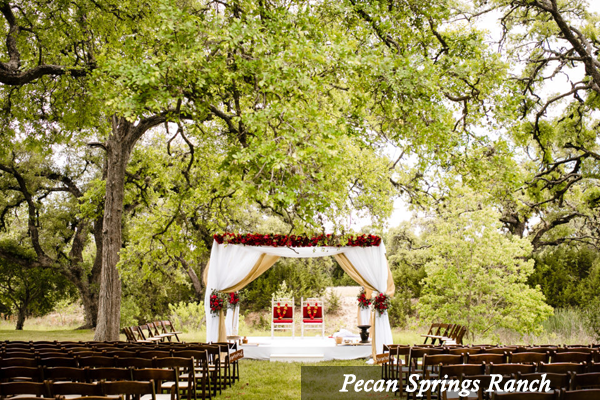 With a location only 10 minutes from downtown Austin, this stunning wedding venue provides a lively city meets starry nights atmosphere for your special day.
This location, surrounded by pecan and oak trees, is also home to a stream, fresh springs, and a pond. A 6000 square foot climate-controlled structure, including a prep kitchen for caterers, a groom's area, and 2000 square feet of outdoor terrace space, is also available. There is also a separate bride's home where the bride and her bridal party may get ready before the wedding.
For their wedding, couples may select from various ceremony locations, and this venue can accommodate up to 300 guests. They also have different inadequate weather plans in place, so you won't have to be concerned about the weather spoiling your special occasion.
Villa St. Clair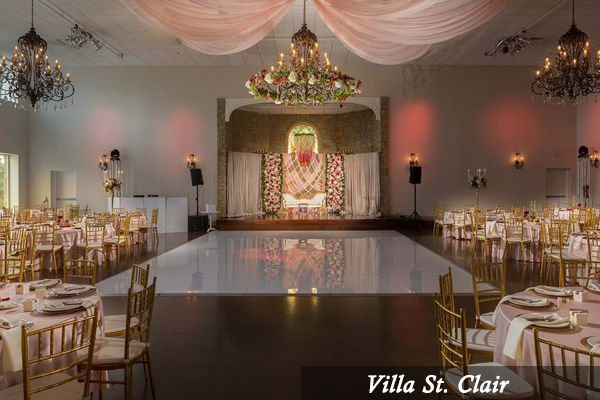 It is possible to hold both grandiose events and modest micro-weddings at this European-inspired wedding location. A total of 350 guests may be accommodated at the venue, which offers two different settings for couples to select from – an indoor environment and an outdoor setting.
A variety of services are available, including setup and cleaning, the use of an in-house event coordinator, event rentals, use of the bridal suite or groom's lair, and other amenities. The location has magnificent architecture and rich interior decorations and incredible natural lighting, and breathtaking landscape views, all of which will provide excellent backgrounds for your wedding photos.
La Estancia Bella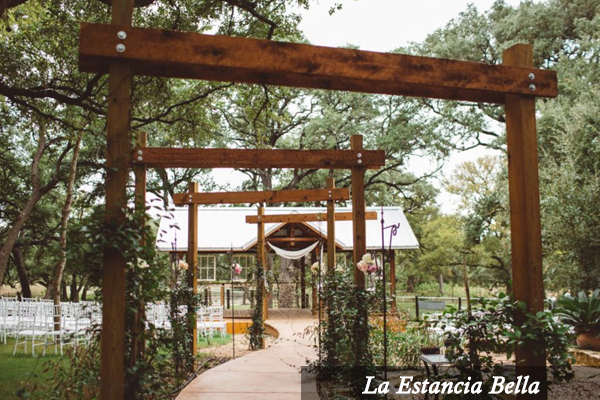 This fantastic wedding location, owned and managed by the Barr family, can be molded and styled to fit a couple's wedding vision. Every aspect of the event, designed by expert architects and builders, was meticulously planned to make every occasion memorable.
Even though this is a working cattle ranch, couples may make use of a magnificent reception hall, a gorgeous, expansive outdoor pavilion, a private guest house with a separate bridal suite and groom's quarters, and beautifully maintained gardens that are attractive all year.
Austin Club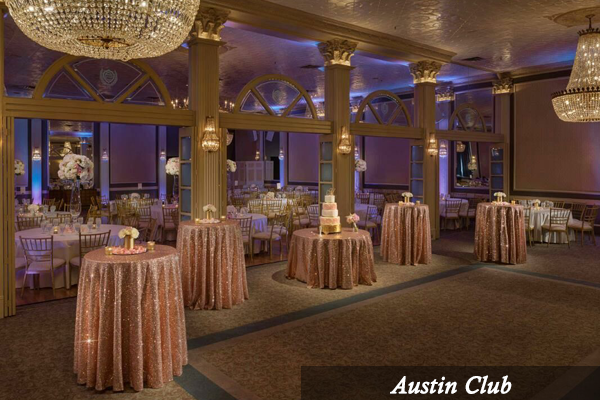 Austin Club is a social club in Austin, Texas. This magnificent club constructed in the 1870s is a sophisticated wedding location that exudes traditional beauty while still providing ultimate luxury. The striking architecture and expansive recreation spaces are intended to have an impression while still being practical. Some of the city's most renowned churches are within walking distance of the hotel, conveniently situated in the heart of the town. Austin Club is a beautiful venue for weddings with between 100 and 200 guests.
Pearl Snap Hall & Gardens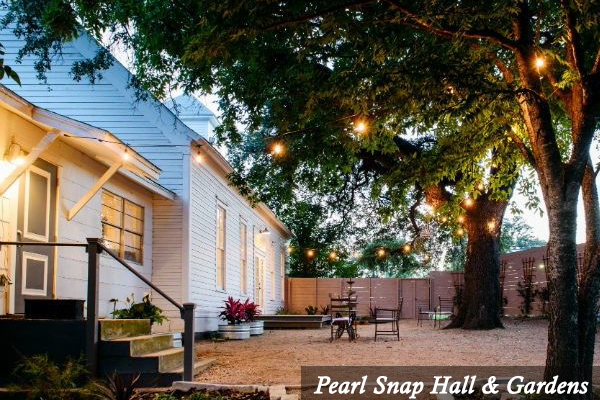 Pearl Snap Hall, a quaint antique wedding venue in Georgetown's attractive historic district, is surrounded by stunning gardens and decorated with exquisite details. This beautiful hideaway, just 30 minutes from downtown Austin, will thrill couples as they plan a unique wedding celebration that they will remember forever.
The villa can accommodate up to 150 people, making it an excellent choice for small to medium-sized weddings. The fact that this venue is highly sought-after by couples is no surprise given the fact that it has three separate ceremony rooms and an abundance of entertainment places.
Springdale Station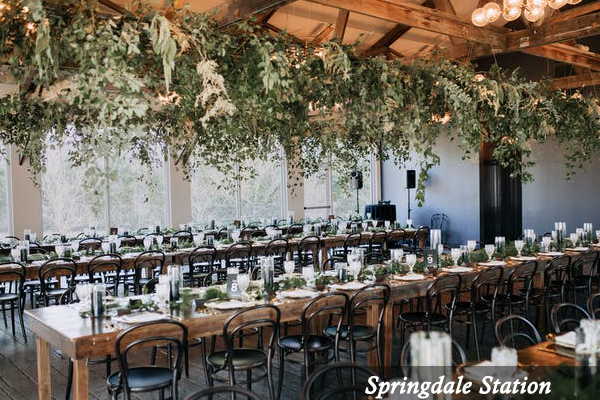 This beautiful event space is housed inside a historic railway station, making it one of the more unusual wedding locations that genuinely brings the wow factor to the table. The station, which is just a few minutes away from the bustling streets of downtown, is a beautifully flexible venue with indoor and outdoor entertainment choices to meet the requirements of any couple planning their wedding. Every section may be custom designed to make every event appear and feel unique, whether for a large or small wedding reception.
The University of Texas Club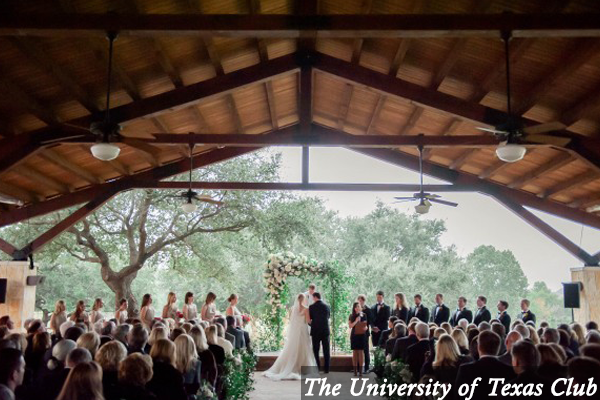 The University of Texas Club is a social club for students at the University of Texas.
A private event space of approximately 11,000 square feet is available for your big day at this facility, conveniently located near downtown Austin. They also have several private event spaces that can seat up to 300 people.
Among the services provided are on-site food and bartending services, event rentals, setup and cleaning, parking, and various other options. Because the location is entirely wheelchair accessible, you won't have to be concerned about your guests' comfort or convenience.
They have a variety of wedding packages to select from, each of which includes a full-service, individually created meal from their executive chef, as well as delectable catering to match.
Seward Hill's View
Within 10 minutes of downtown Austin, this venue offers magnificent Hill County vistas, as well as landscaping waterfalls, live-oak shade trees, fountains, ponderosa pine, and other attractions. It also has ample banquet space and other amenities.
The facility can accommodate up to 200 people and is manned by enthusiastic and committed event personnel who are always on hand to assist you with anything you need.
House on the Hill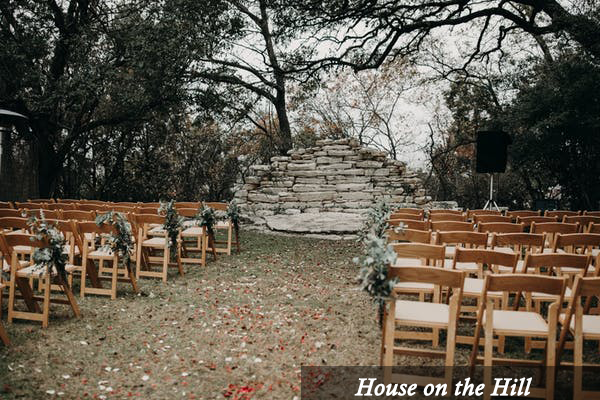 This 10-acre estate, which is perched on the crest of a hill and has breathtaking views, can accommodate up to 150 people for your wedding reception. This venue has stunning southwest architecture, vaulted ceilings, glass walls, Saltillo tiles, and more. It is also wheelchair accessible. A limestone waterfall, giant oak trees, a pond, a covered pavilion, and other features may be found on the lovely grounds.
They provide a variety of wedding packages to choose from. The use of the bridal suite and groom's cottage, the opportunity to establish your timetable, the ability to select your suppliers, overnight accommodations for up to 20 guests, and other services are available.
Tillery Place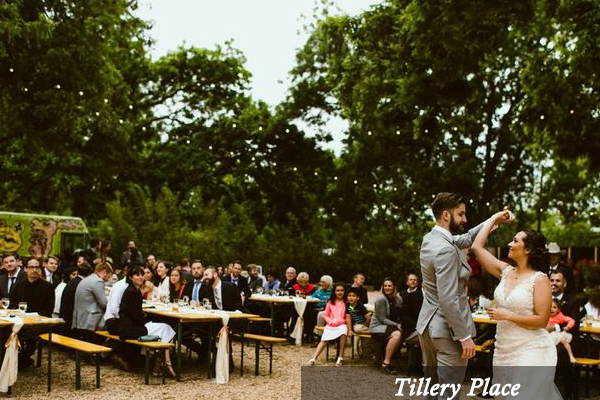 This beautiful event location, which is nestled inside a century-old pecan grove, is ideal for couples seeking a quirky, trendy outdoor place to hold their wedding reception.
The location has a vintage airstream trailer on the premises that may be utilized as a dressing room for the wedding party or as a photo booth during the reception. Additionally, a steel ceremony arbor, a covered pavilion, two fire pits, a wooden bar, overhead string, and chandelier lights, and other amenities are available.
The Addison Grove
Featuring a beautiful barn and farm setting, this venue offers various indoor and outdoor settings for couples to select from. There are many lovely outdoor areas where teams may choose the ideal location for their ceremony, such as beneath the willow trees or beside the pond, among other options. Other amenities include a 6000-square-foot rustic and contemporary barn with crystal chandeliers, oversized windows, and ceiling beams, as well as a covered cocktail terrace with views of the surrounding pasture and horses.